Year In Review.
Kind Of-ish
by
ModernMelly
---
Well, hello!
It's been a while, hasn't it?! Hope you're all doing well & have made it through 2016
as unscathed as one could be after 365 days of getting out there and adulting  in what has proven to be an interesting year indeed. I'm well, thank you for asking! So, I was going to do a 'Year in Review
' post, even titled it as such, thinking I'd kinda well, sum up my year. But, as usual, my fingers on the keyboard took me in a slightly different direction, so humor me, if you will. Here's my nod to the whole 'out-with-the-old, in-with-the-new-Happy-New-Year' thing…
Let's talk about the elephant in the room: the election. Hang on, hang on! I'm not going where you think I'm going, I PROMISE. Like you, I've watched this unprecedented election cycle unfold and shared in your surprise at its outcome. If you've ever read any of my blog posts, you can guess my lean, but if you HAVEN'T… I'm going to challenge you to guess them from the following personal statements, okay?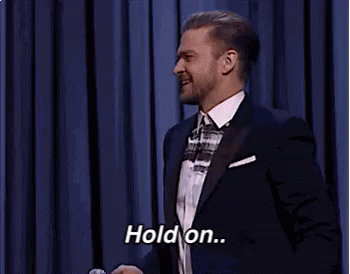 I want a peaceful world for my family, and for myself. I want fairness and equality, kindness and acceptance. Compassion. Decency. Strength. Security. Freedom. Choice. Respect. I want to earn a living at which I'm paid based on my ability and skill, and I want to have access to quality health care at reasonable prices. I want to help those in need. 
I would imagine that most, if not all of you would echo those sentiments. Yet we voted for a different candidate to get the job done. Funny, isn't it? We actually want (at the core of it all) the same damn things, we just disagree how to get there (and on some of the finer details, sure). No need to get nasty
and hostile, guys. Ending friendships, cutting ties with family members, going Facebook crazy? That's just insane. Cut that shit out. Stop talking so much and listen. We're not so different, you and I. 
I heard so many people say of late that they can't wait to be done with 2016; it was so awful. Because of the election. The fucking election affected ruined their entire year?! C'mom now, that's just sad. To negatively sum of the entirety of  365 days of your life, based upon a singular (granted, epic) national event… well, it leaves me almost speechless. The thing is, they're serious. They feel despondent, in need of therapy, safe spaces to feel their feelings, time off of work because they can't… they just… can't  EVEN.  I shit you not.
You know what my 365 days of 2016 have consisted of? Same as yours: Life. Living. Bad moments, like as in really bad moments. Good moments & great moments & moments I won't even fully appreciate until years from now, when their significance is revealed to me. Moments I wish I could relive, and moments I hope to never, ever relive. You can relate, right? I've fallen deeper and more profoundly in love with my husband. I've watched my grown daughters become my my friend ( but still need me to be their mommy, yay!). I've been blessed with opportunity and new friendships. I've begun a new business venture, and discovered the depth of my faith. I finally, finally let go of that thorn, that one last grudge that I thought I'd never be able to let go of. So many moments, across all the emotions on the spectrum. How could I just pick one of them to define my year? Well, being an optimist and believer in positivity
, I'd go with blessed.
Yes, the election affects us all. It was a disturbing and disheartening year in regards to how we treated one another, collectively. There was an abounding sweeping ugliness that both 'sides' blame each other for. But from the ugliness was born new commitments to kindness and goodness. As Mr. Rogers
once famously said, "In times of crisis, look for the helpers." I'd like to extend that saying by adding, "Be the helpers." Ugliness should always catapult us to find and be what's  beautiful in the world. Go small, go big, whatever just go with kindness.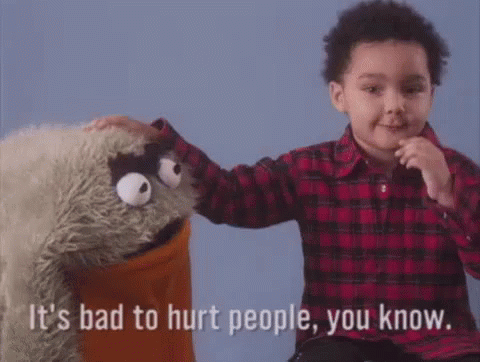 Since I believe in walking the walk and not just talking the talk, I'm doing my part to be the change I wish to see by creating that new business venture I mentioned above. My brand, #goodhuman, is about promoting goodness and kindness. My statement wear is designed to empower, uplift and inspire people to be their best self and encourage others as well. Many of my designs benefit multiple charities, including anti-bully, animal protection, law enforcement aid, suicide prevention, military support, and more.
So, if you are feeling those bad feels about the past year, and want to rid yourself of the bad ju-ju, I suggest you get out there and make your world a better place. Ya get no pity party or bitch rights when you do nothing to change the situation. Advocate, educate, get involved, get enlightened. Look to the helpers, be a helper. Live life large! Now GO!
Oh, and have a Happy New Year!
About Modern Melly, aka Melanie Cherniack: Melanie a a published author to nine children's books, as well as two novels, all available through her website modernmelly.com/shop. Melanie is also the founder and designer of the #goodhuman brand, selling empowering, uplifting and inspiring merchandise which benefits numerous charities. Visit igoodhuman.com for more. She is available for book signing events as well as speaking engagements. To book an event email Melanie at modernmellyworld@gmail.com. Find Melly on Facebook HERE and on Twitter HERE.